Let's say you have a gorgeous pool in your backyard, but it's lacking the icing on the cake to make it the best pool you've seen in the neighborhood. Go look out your back window to your pool. Just imagine yourself or your kids sliding down a beautiful waterslide into a pool. Doesn't that look amazing?
At Dolphin Waterslides, we can help you get the waterslide your pool needs to put it over the top. Here are some reasons why a waterslide can enhance the look and function of your pool.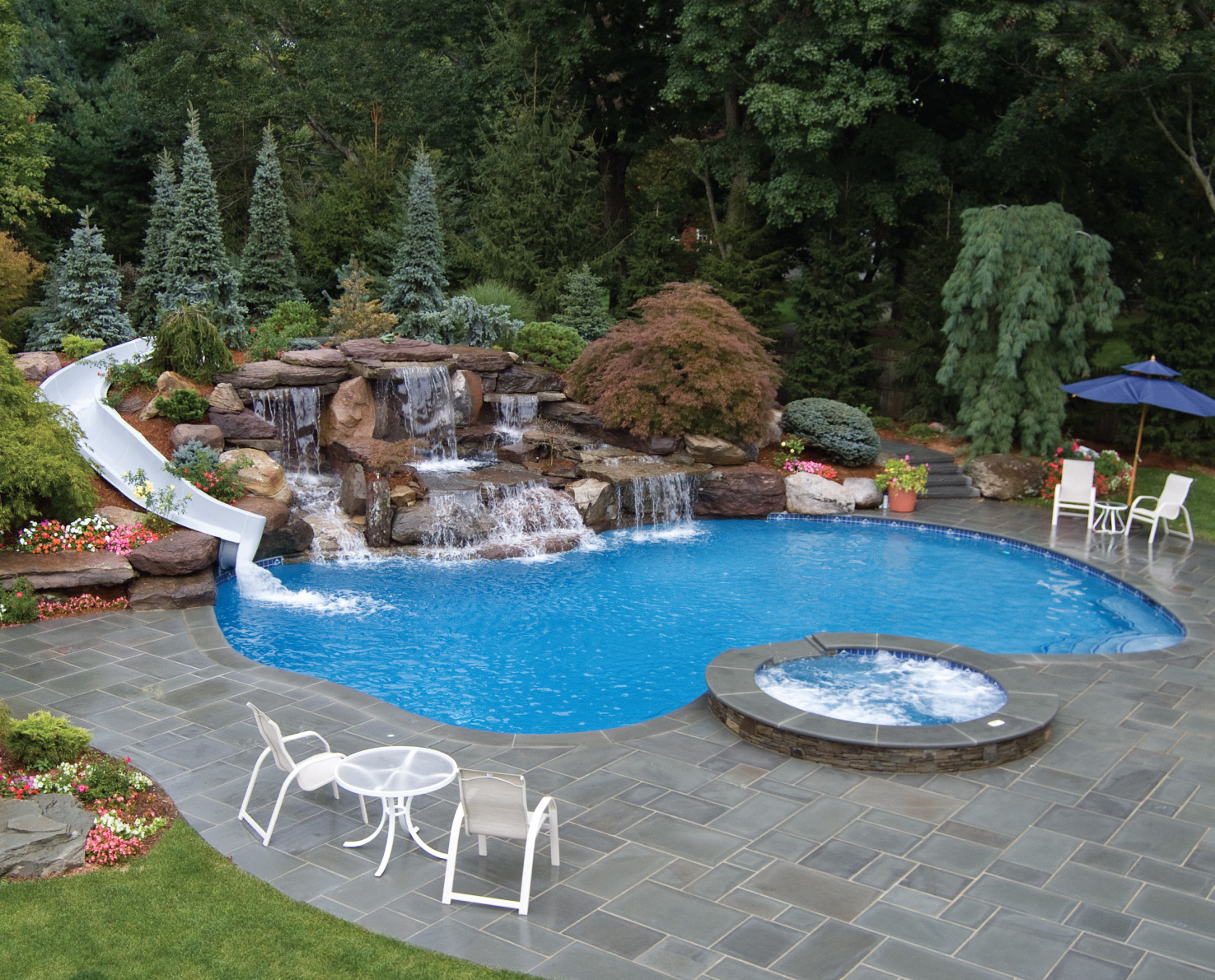 The Benefits of a Waterslide
Adding a waterslide to your pool can enhance the quality and look of your backyard. It gives you a great add-on for your kids to cool off in the summer on those hot summer days. The best thing about installing a waterslide from us is that we have the capabilities of creating a custom fiberglass waterslide tailored to your family.
Dolphin Waterslide Benefits:
Custom Fiberglass Design
Sectional Designs
One-Piece Insert Slides
Safe and Fun installed by you or your local pool builder
Solid colors, Sparkle colors, and other custom options
The Different Options of Waterslides
We offer sectional custom designed slides and one piece insert slides. We can customize your slide to exactly how you want it to look and function.
One Piece Slides – These slides are simple and affordable for homeowners who want a great additive to their pool, but also don't have much space to work with. From 10' to 19' one-piece inserts, our slides come with perfect slope, ride length, and professional installation.
Pre-Designed Slides – Our pre-designed slides allow you to choose models from our website. This is an easy and simple option for you to get started on your slide. These have been proven to fit various pool shapes.
Take a look at some of our sectional and one-piece slides to get an idea of some of the projects we've done.
If you're looking to enhance your pool with a beautiful custom waterslide, look no further! Contact Dolphin Waterslides at 731-632-1407 today!